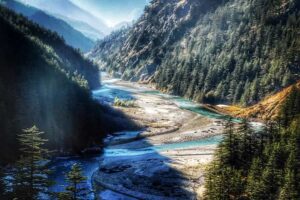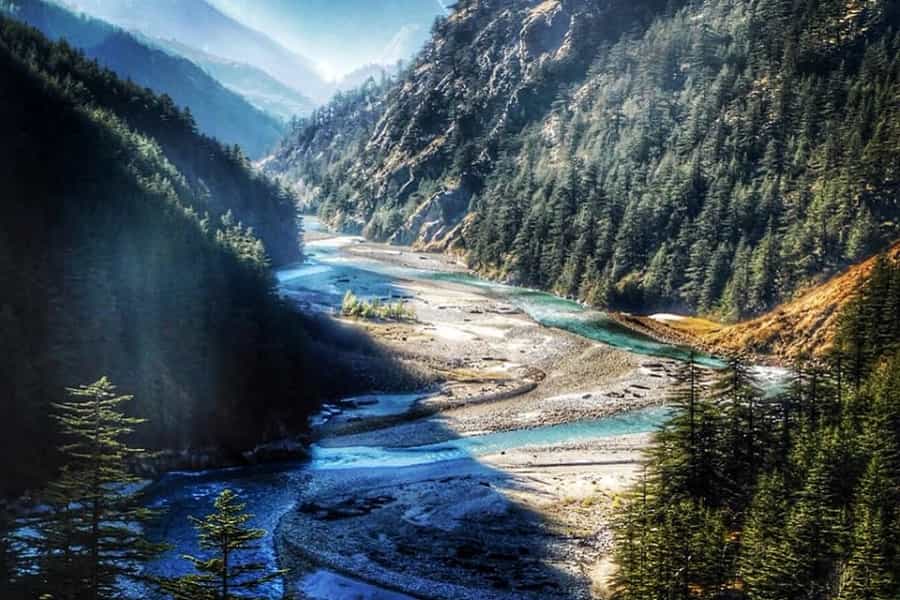 The Bhagirathi is a Himalayan river in the Indian state of Uttarakhand, and is one of the two major rivers of the Ganges. Bhagirathi River is the main river of North India and the holy river of Hinduism. Due to Bhagirath's role in the descent of the Ganges, the source stream came to be known as Bhagirathi.
In Hindu belief, mythology and culture, Bhagirathi is considered to be the source stream of the Ganges. However, in hydrology, the Alaknanda is considered the source stream due to its great length and discharge. The Bhagirathi and the Alaknanda meet at Devprayag in Garhwal and are thereafter known as the Ganges.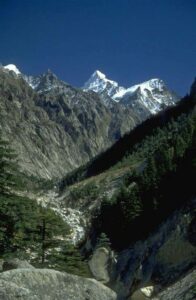 The Bhagirathi river originates in the region of Gangotri and Khatling glaciers in the Garhwal Himalayas. Due to this Bhagirathi starts flowing in the form of a turbulent river with great speed through the mountains and valleys. The Bhagirathi river flows for about 205 km before meeting the Alaknanda river at Devprayag city.

White water rafting and kayaking on the Bhagirathi river are quite popular adventure things.